The Bitcoin Wardrobe is one of the most exciting new stores in Shopify. At Growth Suite team, we contacted The Bitcoin Wardrobe team to learn more about their journey for this great store. You'll learn their amazing story and vision. Before going to our interview questions we firstly want to thank The Bitcoin Wardrobe for this great interview.
1. Can you introduce yourself and The Bitcoin Wardrobe?
My name is Christoffer Vuolo Junros, I am 31 years old and I live around 10 minutes outside of Gothenburg in Sweden together with my wife Joanna. The Bitcoin Wardrobe is one of my most interesting projects yet in life. My heart beats passionately for Blockchain and how it can and already have changed the world and peoples lifes! I've been interested in cryptocurrencies since 2011, I've been learning from and following the very interesting world of Bitcoin, Blockchain and Cryptocurrencies since then. Following promising projects on the forum Bitcointalk, mining new currencies like Digibyte from the beginning and generally done my part in supporting the crypto sphere and spreading the world to fellow family members, friends and colleagues since then. A lot of friends own their crypto since a long time because of the interest they got through my discussions and talks about crypto. Beside TBW I work as an design engineer at a large firm in Gothenburg and I spend a great amount of time working out together with my wife. I have always been a person who have a lot of project, beside TBW I have for some year been writing a science fiction novel that will soon be released. A few of the characters and technologies in that book are of cource inspired from the world of Blockchain and Bitcoin. But that another story on its own.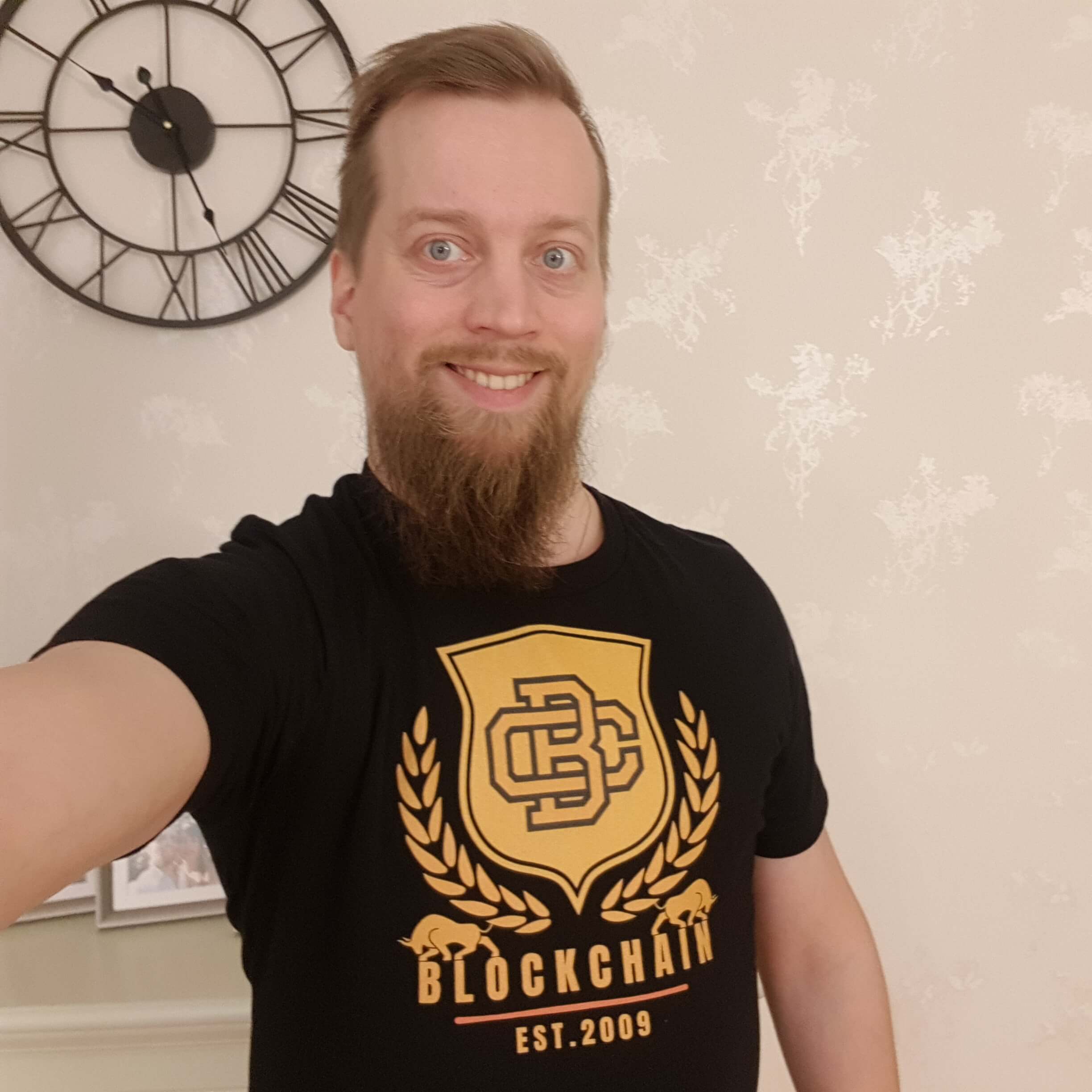 2. How was The Bitcoin Wardrobe born? How did you start?
The Bitcoin Wardrobe was born from the idea that I wanted to do even more to spread the knowledge of Bitcoin and other currencies to people. In order to do so I knew that I had to do it together with some interesting merchandise, that is what I previously have found to be very effective for getting people to talk about crypto. But I saw a lack of items with great quality that will hold for a long time in the market. So I started designing a lot of shirts and other items, carefully choosing the supplier for quality and good standards. Spending many many hours with finding the right designs and testing the reactions on social media sites.
3. What makes The Bitcoin Wardrobe different? Can you explain your products with details?
The thing that makes our store different from other crypto clothing and merchandise stores are that we deliver more than just shirts or stickers. We deliver knowledge and discussions.
With the store I try to combine both a great knowledge base where you can learn more about Bitcoin and crypto in general together with funny and never before seen crypto designs. The products are chosen and tested from quality and feel perspectives. Making sure that the highest quality is what our customers will receive.
4. What reactions do you get from your clients? Do they love your products?
Every comment and reaction from people wearing our products warms my heart, if my clients are happy then I am happy. That is our motto. It is specially heartwarming to see customers posting pictures of themselves wearing the item or using the merch. I believe that since the items we chose are more than often with a greater quality and standard than perhaps from somewhere else we find that our customers are satisfied and returning for more items. Our supporters on social media shower us with love, the feeling of being able to make people happy and fuel their enthusiasm is a good feeling.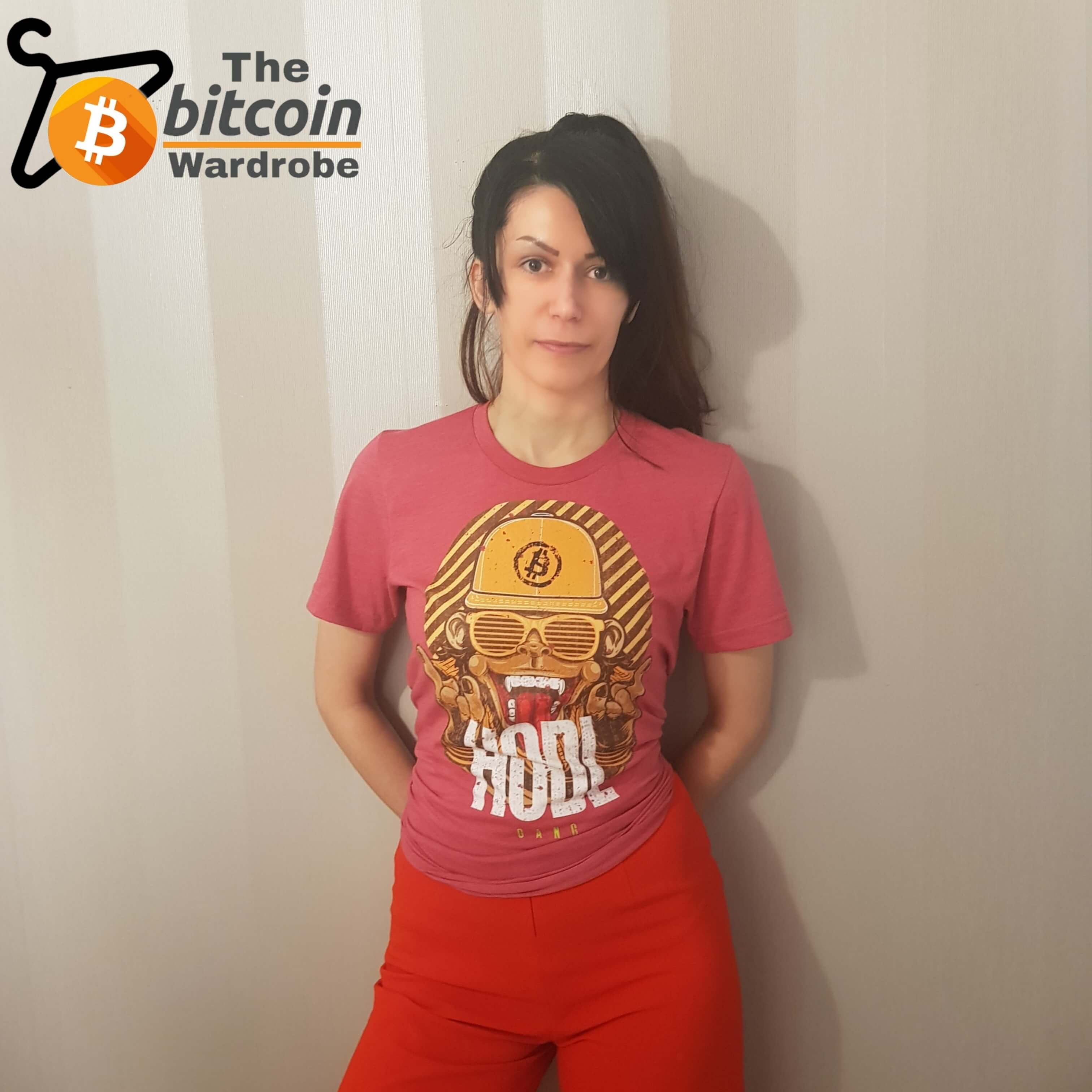 5. What are the advantages of The Bitcoin Wardrobe?
I believe one advantage that we have over other stores are that we are not afraid to do custom designs or go the extra mile in order to make sure that your item will arrive accordingly. Do you have an design idea that you want on an item, then we can make it happen for you! Another advantage might be that we combine knowledge with fun and always aim to spread the word and discussion around Bitcoin and Crypto in general. I love the technology and I find it almost to good to be alive in an age where crypto is at its beginning.
Our Reviews & Final Comments
The Bitcoin Wardrobe website is secured with 128Bit SSL.
All customer information is safe and secure. Website follows all best practices and provide world wide shipping.
Customer support answer all of your questions quickly. Fast and free shipping, their customer support and product quality make them a winner in this market.
Our Reviews & Final Comments
The Bitcoin Wardrobe website is secured with 128Bit SSL. All customer information is safe and secure. Customer support answer all of your questions quickly. We believe you'll hear The Bitcoin Wardrobe with great news soon.