Time-Limited Discount Offers
Show the
best discount code

at the

best time

.
Start Your Free Trial
No credit card required.
7 days unlimited free.
Cancel anytime you want.
Starts from $9.
200+ Shopify Stores using Growth Suite to get more sales.

"Discount Popups" are lame
They just sucks.
Not only they mess your store for mobile visitors.
Popups sucks because it also make your store looks a looser.
G2 run a huge survey. 82% of the participants said they hate pop-ups. 73% of them said nothing could convince them to share their email address in a pop-up.
You need a smarter solution.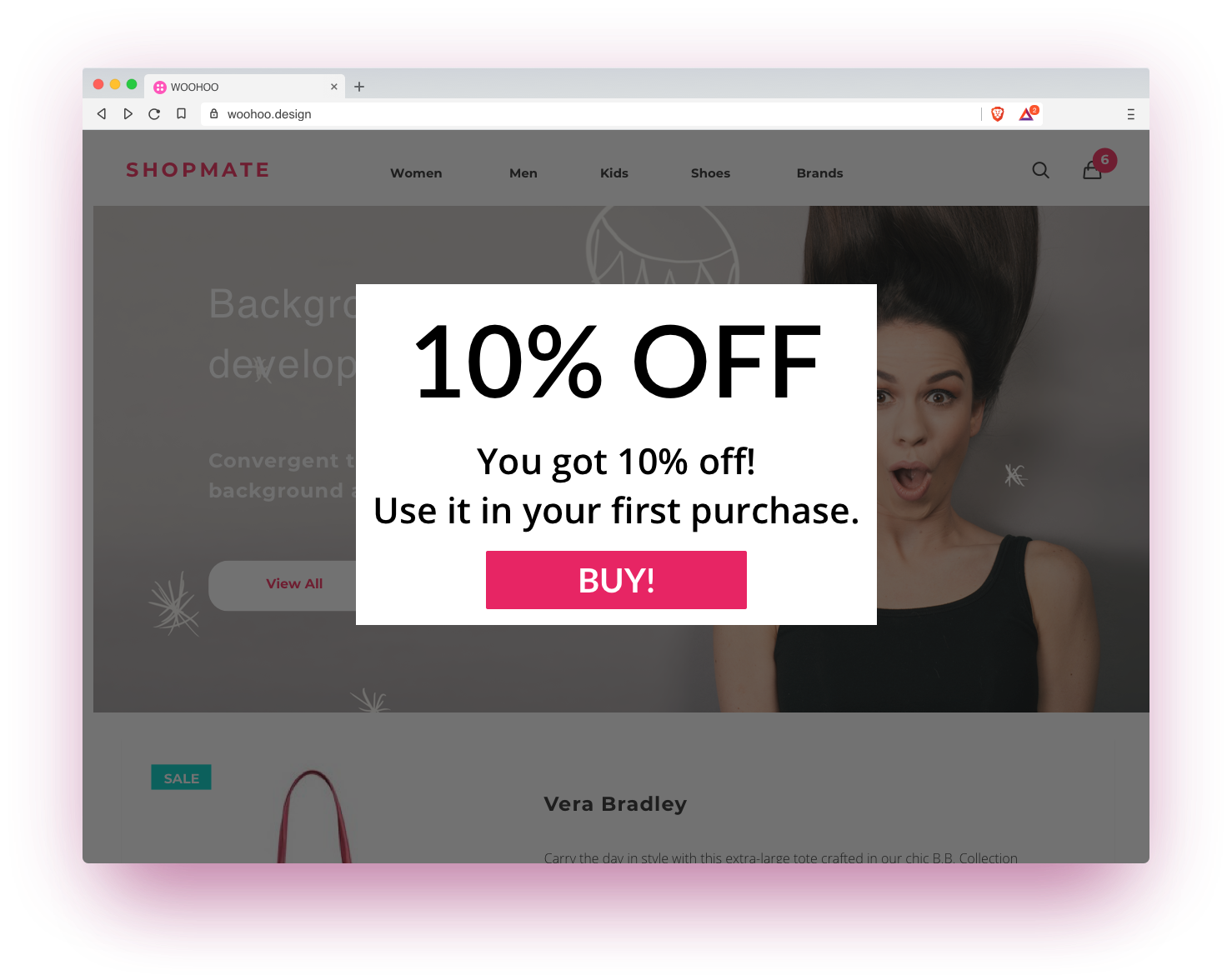 Personalized. Time-limited offers.
Yes, it means more sales.
Connects with your Google Analytics account.
Analyzes your data and your website visitor's behavior.
Thanks to our data algorithms, you can offer your customer a promo code right when they are most interested!
The code stays on any page of the your website for only 15 minutes.
Unlike pop-ups, the same visitor can't see it again in the next 30 days.