Get More Sales With Your Traffic
Got traffic but no sales? Yes, it is a huge problem.
But don't worry. You are in the right place.
Login With Shopify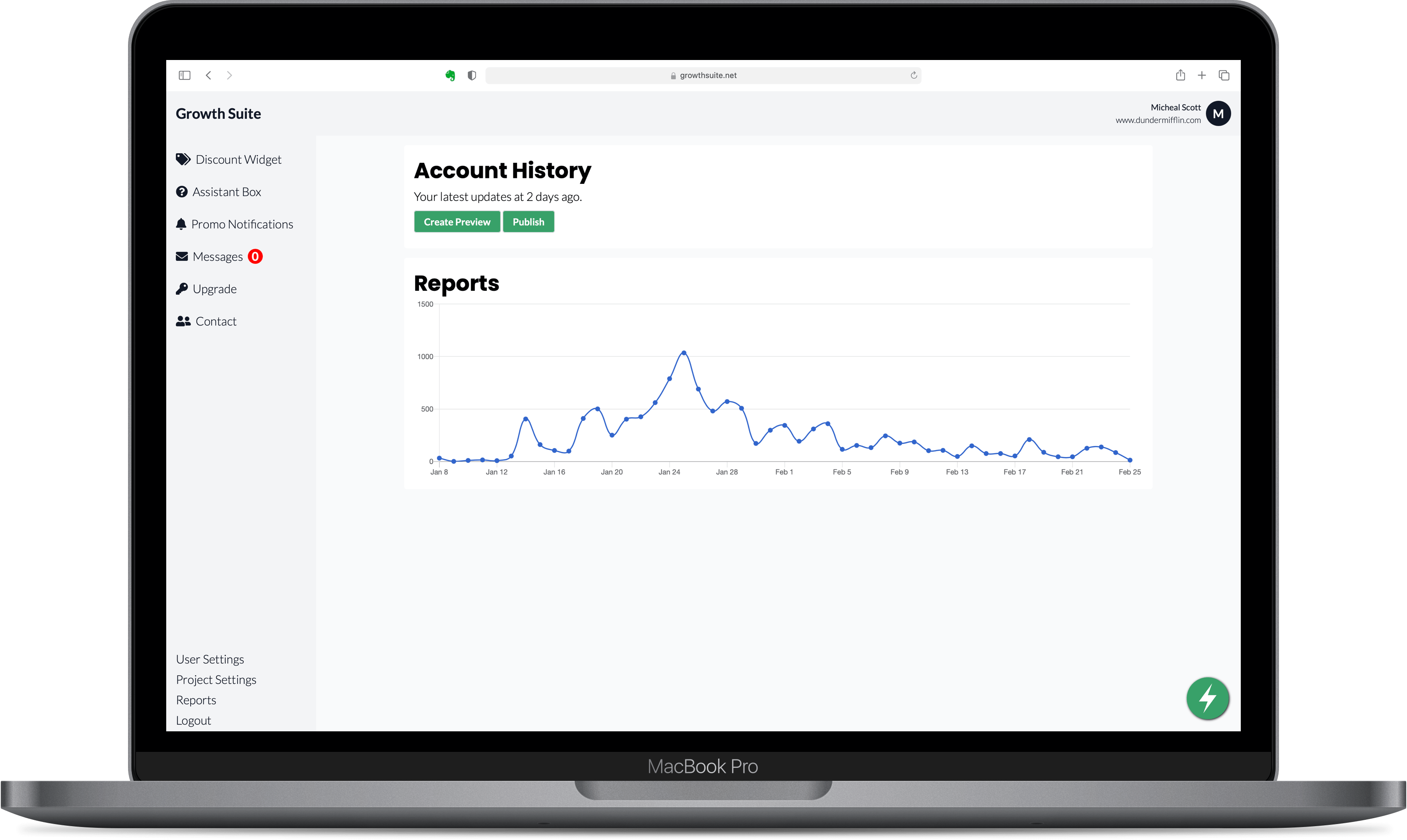 Converting website visitor is hard...
Marketing is a complicated issue. You can attract people to your store via ads, influencers, email, or SEO. But what do you need to when they are in your store? Onsite marketing is your solution.
Think of this as an offline shopping experience. If you see an experienced sales consultant, you saw that she listen to your needs, found the best product for you, and answers all of your questions. She makes you convince to shop. It is very similar.
Visitors has questions about products or your company
Most of the visitors leave website without seeing a campaign
Most of the visitors hate being interrupted when they are on a website

Growth Suite Makes Onsite Marketing Super Easy
Thanks to our official Shopify application, you will find easiest solution for onsite marketing. You can easily create data driven promotion code widgets, assistant box to answer your visitor questions, and user friendly popup alternative widgets.
Data Driven Promotion Codes
Promotion codes increase your sales. This is a fact. But how should you give your promotion codes?
As Growth Suite, we believe the right message is only valuable in the right place and at the right time. So we created a data-driven promotion code giver. It connects with your Google Analytics account, creates three segments based on their interest to complete a purchase. These segments are hot visitors, warm visitors, and cold visitors.
As you guess, cold visitors get the highest promotion code since their behavior looks like they already going to leave your website. Also, hot visitors get the lowest promotion code since their behavior looks like they already going to purchase from your website.
All promotion codes work at different times and pages based on visitor's behavior.
All promotion codes come with 15 minutes timer.
The same visitor can not see the promotion code in the next 30 days.
It increases your credibility, gives a sense of trust to visitors and you don't over cut your prices...
By the way, it is super easy! Just connect your Google Analytics, choose your colors, edit texts and enter the promotion codes. That's all.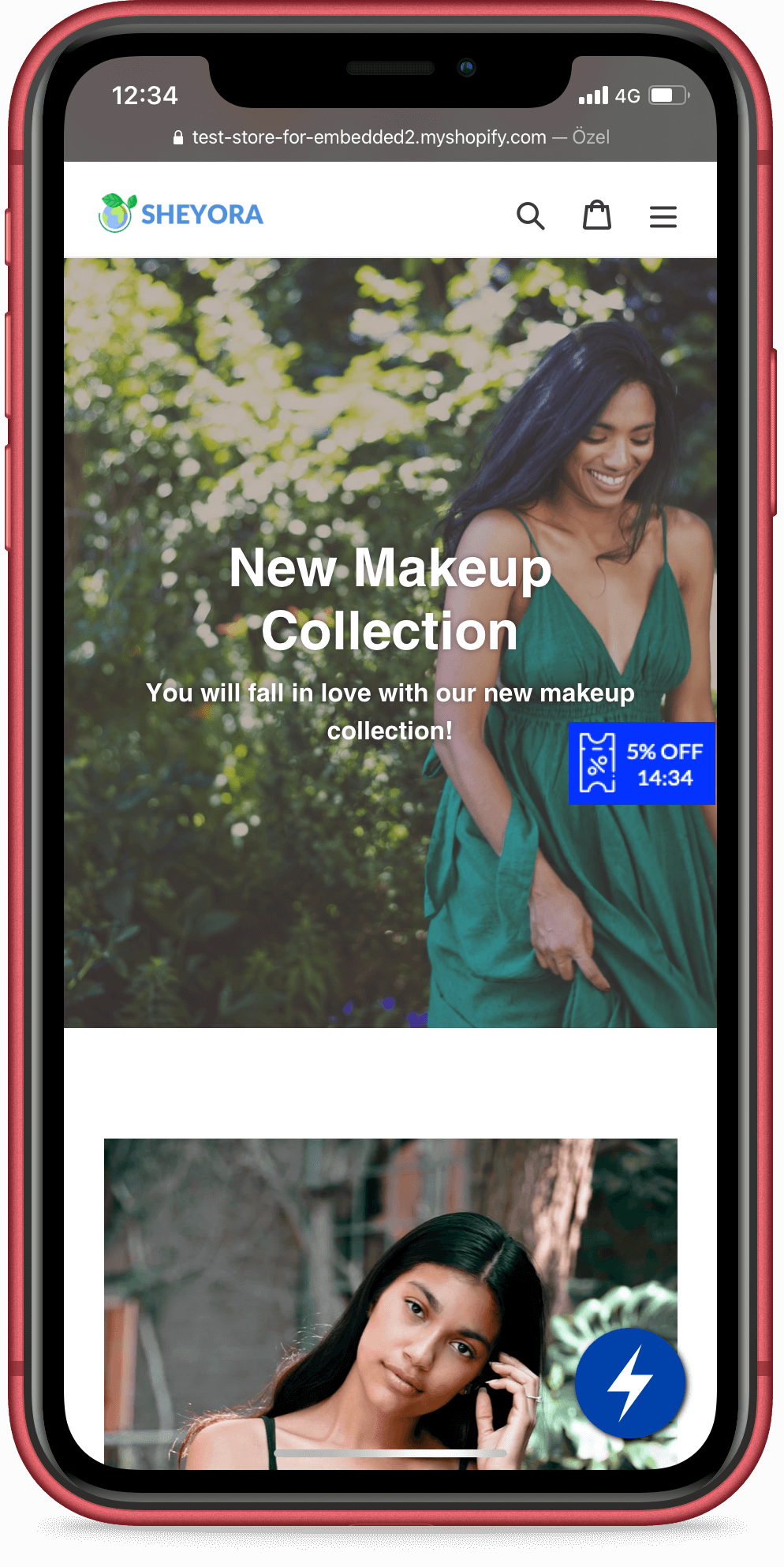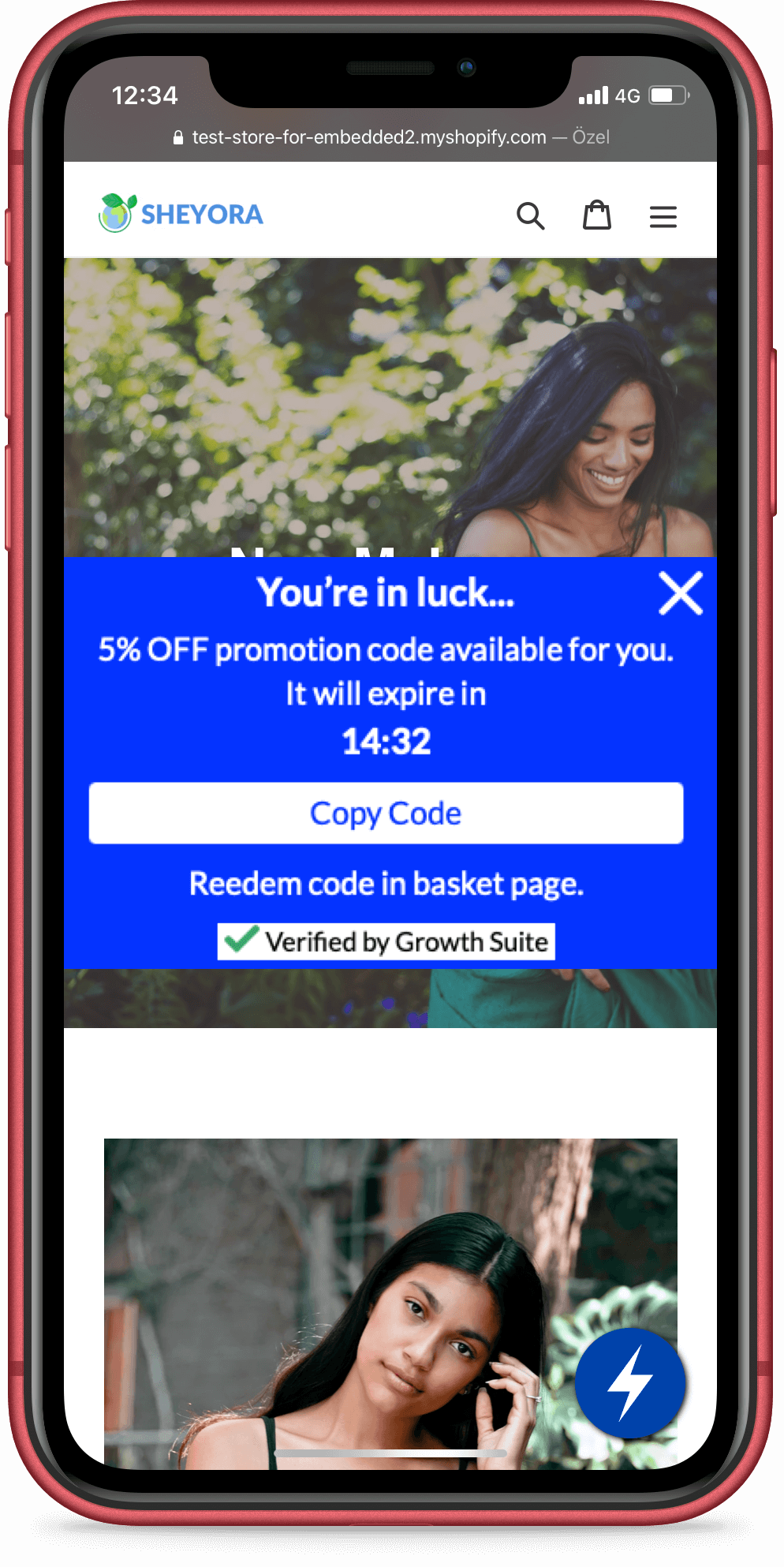 Assistant Box
Website visitors can have very different questions in their minds. After working with 50+ e-commerce brands we saw that even existing customers have questions.
Assistant Box is a user-friendly widget that appears at the right bottom of your website.
Using Growth Suite simple editor you can create question&answers, new campaign announcements, and news from your store. Also, you will give an option to your visitors to leave a message. If they want to ask you a question, you can reply to them. That's all.
Your shipping and return policy, product quality, and how visitors can decide between different products can be a great start.
Also don't forget to use real photos of your team, office, and products in answers.
Promo Notifications
After working on 10+ years in growth marketing I build Growth Suite and I don't use any pop-ups. Do you wonder why?
Because they interrupt user experience and do more harm than good.
Onsite marketing our problem and popups were a solution that works great in the 2000s but not anymore.
What can be a user-friendly solution to announcing campaigns, new products, and all other incentives in your store? It is Promo Notifications.
Promo Notifications appear at the left top of the screen. It does not block your website content, does not affect your SEO negatively, and has higher CTR's than popups.
Write down your message. If you want, add some photos and make it live. That's it!
Store Interviews