Create Urgency Properly with Growth Suite, Increase Your Sales.
Gnusante is one of the most exciting new stores in Shopify. At Growth Suite team, we contacted Gnusante team to learn more about their journey for this great store. You'll learn their amazing story and vision. Before going to our interview questions we firstly want to thank Gnusante for this great interview.
1. Can you introduce yourself and Gnusante?
My name is Autumn and I joined GnuSanté about a year ago. GnuSanté is a family business and when I moved back to Vancouver after travelling the world working I was excited for the opportunity to join the team. I worked on a diverse set of projects before settling at the helm of gnubees, our kids nutritional snack beverage. It is such a fun brand project and so different from the work I have done in the past (acting, modelling, teaching scuba diving). I have found myself drawing on my passion of environmentalism as that is a core principal of GnuSanté as well as my educational background with degrees in non-for-profit business, social work and education. Every day is a new and exciting challenge.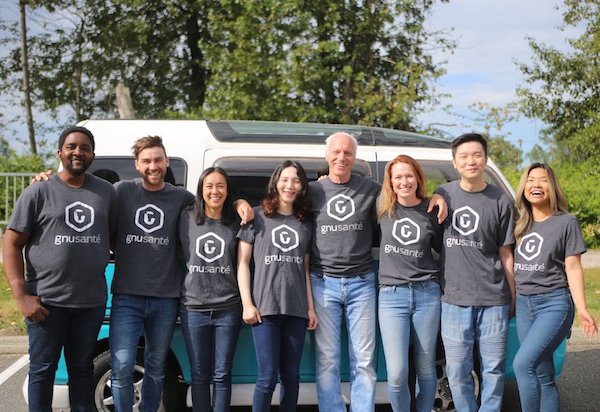 2. How was Gnusante born? How did you start?
GnuSanté was born out of need for there to be a better beverage company in the market place, one that put consumers and environment before profits and corporate pockets. Our founders, Ron & Sarah Kendrick (Father & Daughter team) wanted better for their own families but could not find anything in the market place, so they created GnuSante, a company with the express purpose to deliver honest, nutritional benefits that are made of high quality ingredients and are truly tasty.
I remember when gnubees was launched and loved it's concept – tasty, high quality beverages that provide true nutrition based in science (not fads) and that are produced and packaged in the most environmentally friendly means available. I came on when gnubees was at a cross roads, I had some ideas about marketing & product potentials and was given the opportunity to run with them. Some of these ideas are still hush, hush but I can't wait to share what is in the pipeline and coming this summer – let's just say keep an eye out for some tasty gnus this summer.
3. What makes Gnusante different? Can you explain your products with details?
All of GnuSanté's business choices are centered around what's best for the consumer and the environment. We do not corners on ingredients, we base all our formulations in science, and are focused on local, environment and a better tomorrow. We produce in small hand crafted batches, made with love, passion and fresh quality. Although, we hope to expand our line of beverages, right now we are focused on gnubees, a kids nutritional fruit beverage - bringing a snack choice to market that kids will love and parents can feel good about giving them.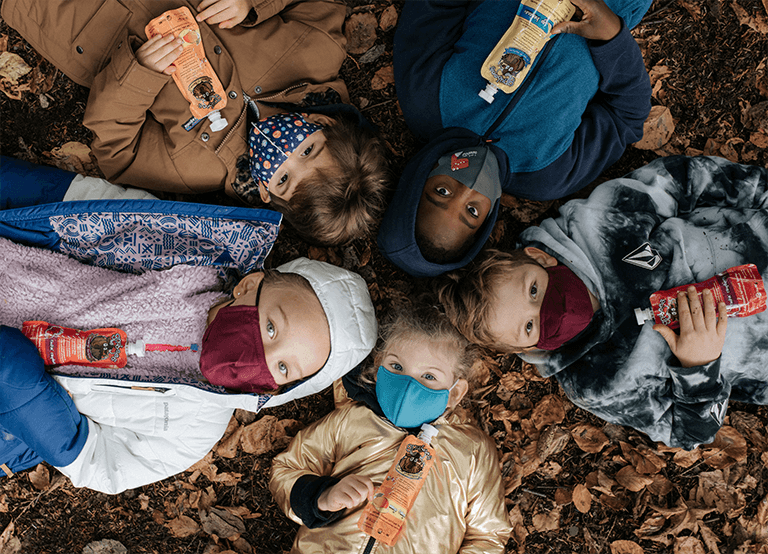 4. What reactions do you get from your clients? Do they love your products?
I love sharing our gnubees drinks with families and health professionals – whenever we talk about our product and who we are, we get a lot of excited interest and have had a wonderful response from people who get the opportunity to try them. Be it picky eaters, busy moms, dietitians looking for products to recommend to clients or outdoor adventuring families, the response has been a resounding YUM, give us more please! Kids love the flavour, parents & professional love the nutritional profile and that it is low glycemic, with no sugar peak or crash like many other snacks and fruit drinks out in the market.
5. What are the advantages of Gnusante?
Our drinks are pretty much in a class of their own. Our kids beverages are created in collaboration with food scientists and dietitians, bringing the best product to market that is truly delicious and nutritious. Our on-the-go, resealable, kid friendly pouches are packed with protein & fibre along with vitamin and minerals to support strong, growing bodies. One of the biggest draws to parents is that protein, fibre combination – besides providing essential nutrition, it also helps regulated the release of energy/sugars which means that when snack on gnubees there is no sugar crash (or peak), what parent doesn't love that. All that wonderful nutrition and taste paired with it being shelf stable (no need to refrigerate) makes gnubees a perfect snack to keep a box in the car for those hangry times, packed into school lunches, taken on hikes, on-the-go snack for outdoor adventures or a camping essential.
Our Reviews & Final Comments
Gnusante website is secured with 128Bit SSL.
All customer information is safe and secure. Website follows all best practices and provide world wide shipping.
Customer support answer all of your questions quickly. Fast and free shipping, their customer support and product quality make them a winner in this market.
Our Reviews & Final Comments
Gnusante website is secured with 128Bit SSL. All customer information is safe and secure. Customer support answer all of your questions quickly. We believe you'll hear Gnusante with great news soon.