VIO Cosmetics is the one of the most exciting new store in Shopify. As Growth Suite team, we contact with Vianka to learn more about their journey for this great store. You'll learn their amazing story and vision. Before going to our interview questions we firstly thanks a lot to Vianka for this great interview.
1. Can you introduce yourself and VIO Cosmetics?
My name is Vianka Okoli and I am the founder & CEO of VIOcosmetics. VIOcosmetics is an online makeup brand that offers amazing and great quality makeup products with affordable prices. We offer not just drop offs but also worldwide shipping, it doesn't matter where you are, our products will always reach you.
2. How was VIO Cosmetics born? How did you start?
VIOcosmetics was born through passion, I've always loved makeup ever since I was a little girl till today. I always saw it as a way to express my passion and creativity through an outward expression. It got to a point where I decided to create my own channel where I share my knowledge with others and teach women beauty tips & tricks on how to achieve so many different makeup looks, tutorials, etc. All because of the passion & love for this art I knew I wanted to have my own line of products to inspire all women of all shapes, sizes and color to be fearless in their journey of self love and acceptance and to express their creativity.
I strive to create a line of products that alleviate the societal pressures of makeup being uniform in style, a task, or a way of hiding ones true beauty. Instead, I want to create makeup that allows the individual to feel free, to take risks, and to be bold. My products are used to enhance one's beauty. I want to dare my consumers to try something new and different through my products.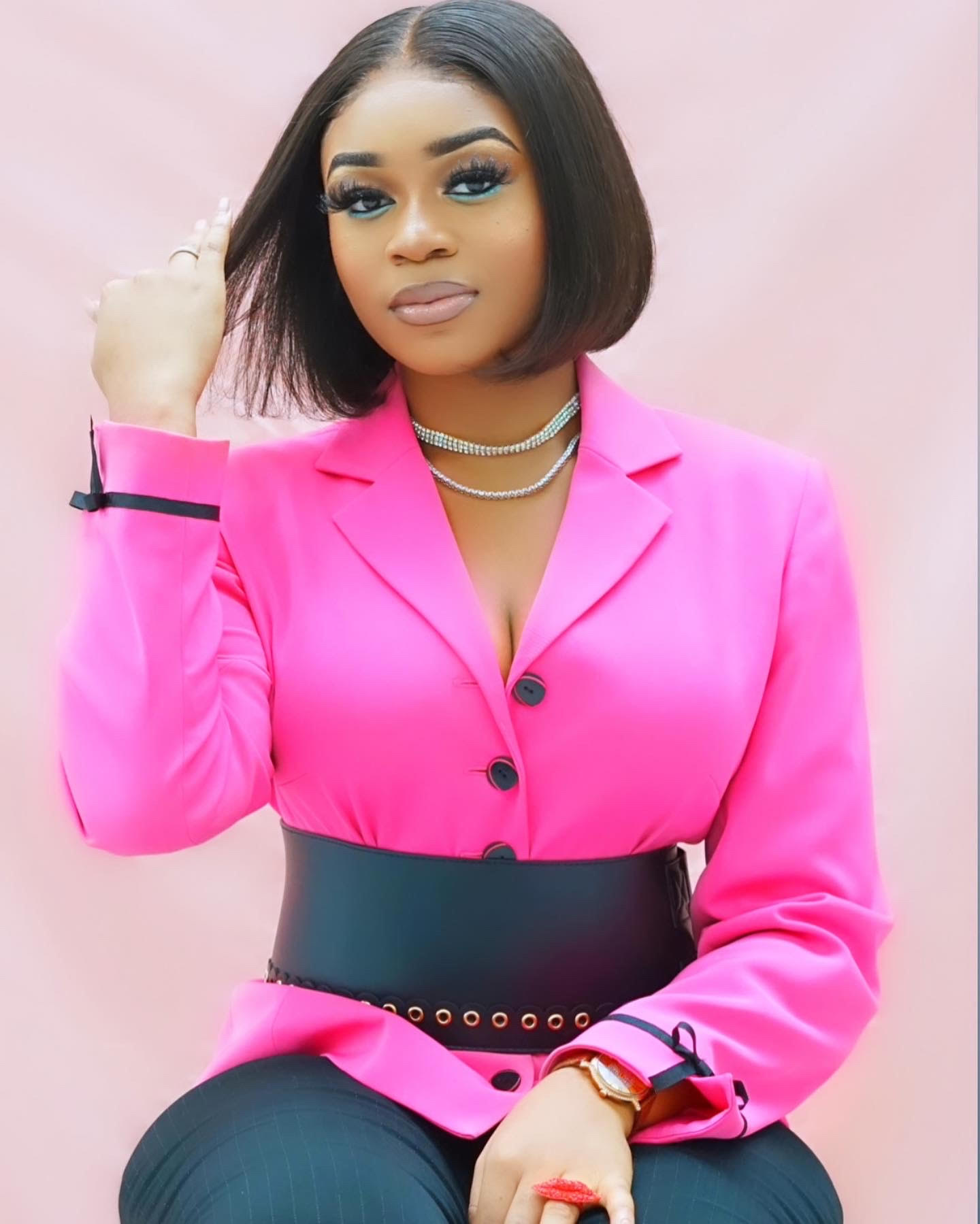 3. What makes VIO Cosmetics different? Can you explain your products with details?
VIOcosmetics is different from other online brands because not only do we offer lightweight products that are great in quality but we also offer our customers the best customer service. Customers are able to communicate with us, when they shop online, if they need help deciding what items to purchase, more information on products, or any other questions in general. There is no limit to the questions we answer for you as you shop, as our customers are our main priority. We offer not just luxurious mink lashes that are reusable up to 20-30x but we also offer very pigmented vegan glosses that are very moisturizing , keeps your lips soft, hydrated, glossy and smells amazing. We also have pigmented eyeshadow palettes that have a diverse range of colors. We will also be including more products so we can have a full range of products where you can shop with us and get everything your looking for in regards to makeup. Lastly our products have not been tested on animals and are non-toxic & cruelty free.
4. What reactions do you get from your clients? Do they love your products?
Wow we get so many amazing feedbacks from our customers! They always mention how it either brings them attention, meaning others wanting to know where the product they are using is from, we always get good feedback as well on the quality of our products which then brings returning customers and new customers all the time. Lastly I believe the main thing a lot of our customers love as well, is our packaging and design because it gives off a very class and luxurious feel. I can also attach some feedbacks from customers that have used our products.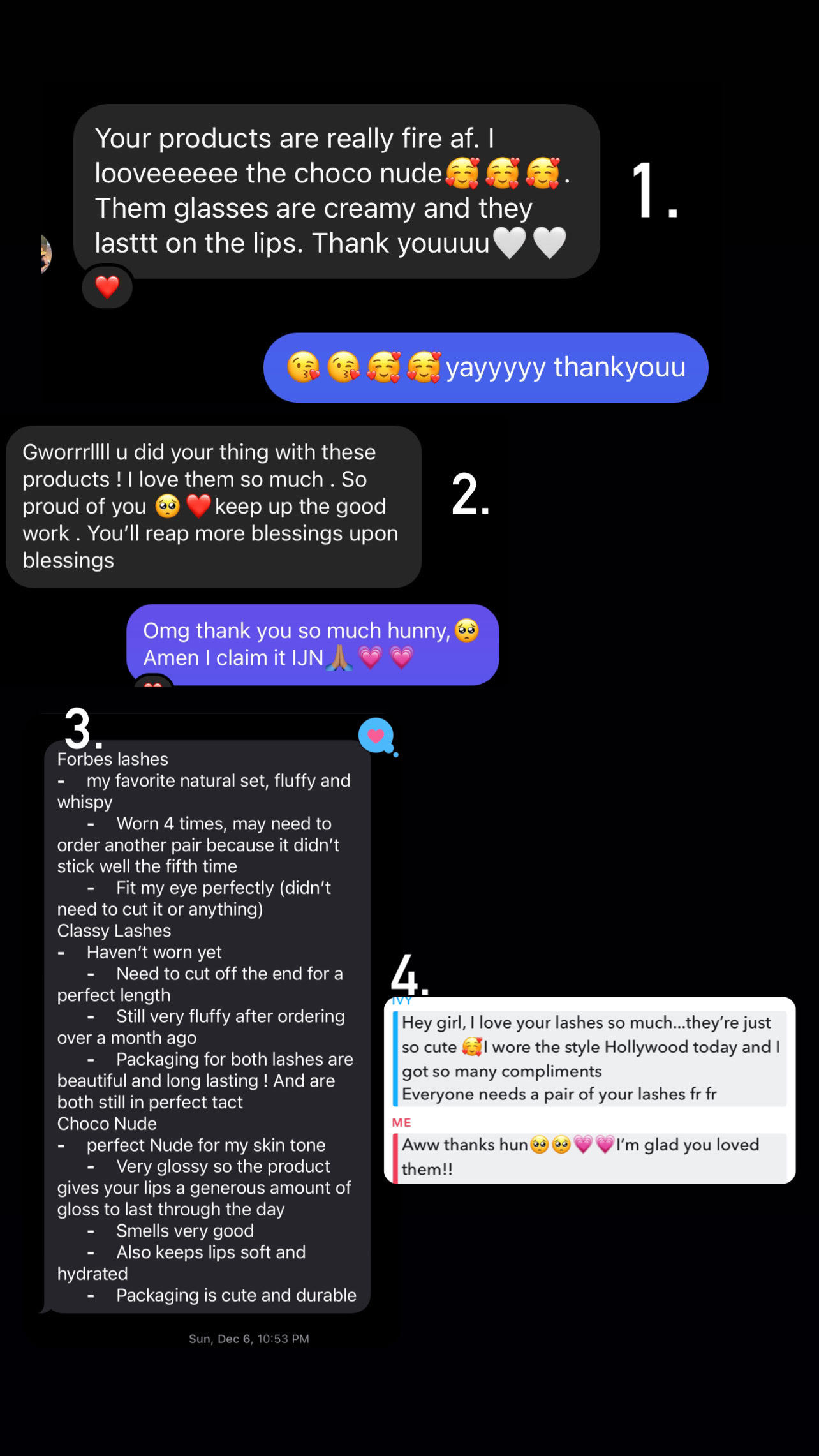 5. What are the advantages of VIO Cosmetics?
The advantages VIOcosmetics is able to provide is the fact that we are able to not just offer products that help you express yourselves more but offer some of the best affordable prices for the kind of products we sell.
Our Reviews & Final Comments
VIO Cosmetics website is secured with 128Bit SSL.
All customer information is safe and secure. Website follows all best practices and provide world wide shipping.
Customer support answer all of your questions quickly. Fast and free shipping, their customer support and product quality make them a winner in this market.