Growth Suite's official Shopify application makes your store smarter. Click here to discover.
Totally Toronto Art is one of the most exciting stores in Shopify. At Growth Suite team, we contacted Totally Toronto Art team to learn more about their journey for this great store. You'll learn their amazing story and vision. Before going to our interview questions we firstly want to thank Totally Toronto Art for this great interview.
1. Can you introduce yourself and Totally Toronto Art?
I'm Pamela Johnston, owner of "Totally Toronto Art." I am a lifelong entrepreneur that has dabbled in TV, film, high finance, and now e-commerce. "Totally Toronto Art" is an online home decor and personalized gift store focused, as the name suggests, almost exclusively on Toronto. We offer a wide range of city art products created using legendary Toronto artist David Crighton's artwork. The artist and the art have a lot of sentimental appeal in this city.
2. How was Totally Toronto Art born? How did you start?
"Totally Toronto Art" came together for me after a chance meeting with David Crighton. His bold and masterful illustrations are well known to many in our city. Torontonians have loved David's Art for close to 50 years. His legendary bold and colorful cityscapes and his catalog of images record a rapidly disappearing Toronto.
I had been searching for the right opportunity to launch an e-commerce enterprise. When I saw the public's reaction to David's images, I recognized the appeal of art that connects us to our roots and our memories. The notion of creating a shop curating online collections of "city art" created by artists all over the world was something that I could identify. City art memorializes the places that we live, love, and laugh. David Crighton's Toronto cityscapes were the perfect place for me to start.
One thing led to another and, in January 2014, "Totally Toronto Art" was born.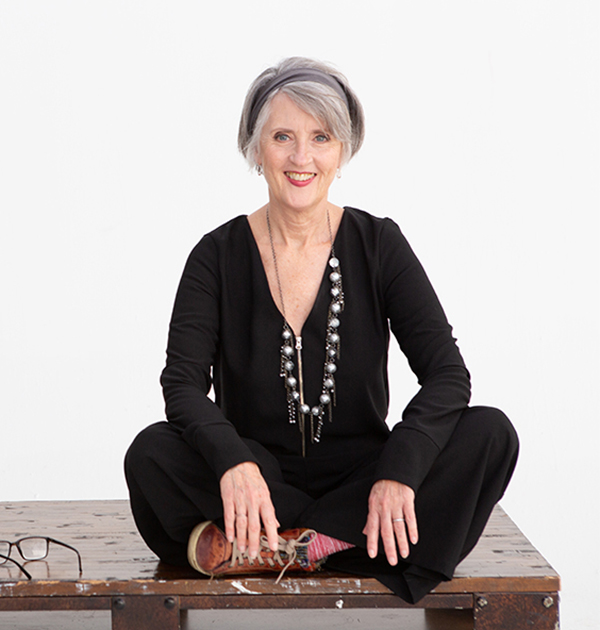 3. What makes Totally Toronto Art different? Can you explain your products with details?
What makes "Totally Toronto Art" different is unique and appealing art, top quality, often handmade products, personalization, and caring service.
David's art is the foundation of the products. His art takes us on a sentimental journey of connection. It is about where people live. It's about their neighbourhood or a concert venue where they first saw Neil Young or The Tragically Hip. These are the enterprises that give Toronto its character.
Our product line includes Wall Art (framed and unframed), Posters, Pillows, Tote Bags, Greeting Cards, Post Cards, Wall Calendars, Notebooks, Fridge Magnets, and Coffee Mugs. There is a product for every price point.
We make our products in Toronto for the discerning consumer who appreciates and values quality and care. We don't cut corners. We use the top print and framing company in the city for our wall art. Many of our products are handmade locally with ecologically friendly materials.
4. What reactions do you get from your clients? Do they love your products?
Yes, they LOVE our products! David's career of close to 50 years says it all. Many of the things we sell online are an extension of products David sold at art shows, such as the "One of a Kind." Offering these products to a much broader market was a no-brainer. In over six years in business, we have never had a return.
5. What plans do you have for the future with Art?
As I mentioned earlier, "Totally Toronto Art" has been a starting point for me to learn about the e-commerce world and hone my skills. I have a deep passion for life and learning. In 2019, I started Sassy City Studio, a new venture that allows me to curate a growing group of artists and products that connect people through shared memories. This enterprise will expand the number of cities and artists available for "gifting" the places where we have lived, laughed, and loved.
"Our Toronto city art products capture the joy and spirit of cities and their neighborhoods, connecting us to friends and family."
Our Reviews & Final Comments
Totally Toronto Art website is secured with 128Bit SSL.
All customer information is safe and secure. Website follows all best practices.
Customer support answer all of your questions quickly. Fast shipping, their customer support and product quality make them a winner in this market.