Growth Suite's official Shopify application makes your store smarter. Click here to discover.
The Goal Hanger is one of the most exciting new stores in Shopify. At Growth Suite team, we contacted The Goal Hanger team to learn more about their journey for this great store. You'll learn their amazing story and vision. Before going to our interview questions we firstly want to thank The Goal Hanger for this great interview.
1. Can you introduce yourself and The Goal Hanger?
My name is Richard Horsted and I set up The Goal Hanger project, which combines sport, data and art. Having worked in sports data - and seeing the importance of data in sports analysis - sometimes it all goes a bit too far and boiling everything down to numbers often doesn't tell the full story. So, I decided to start just making sports data into art, which was ultimately useless for analysis. The idea was to use the data to design artwork and illustrate how famous sporting moments played out.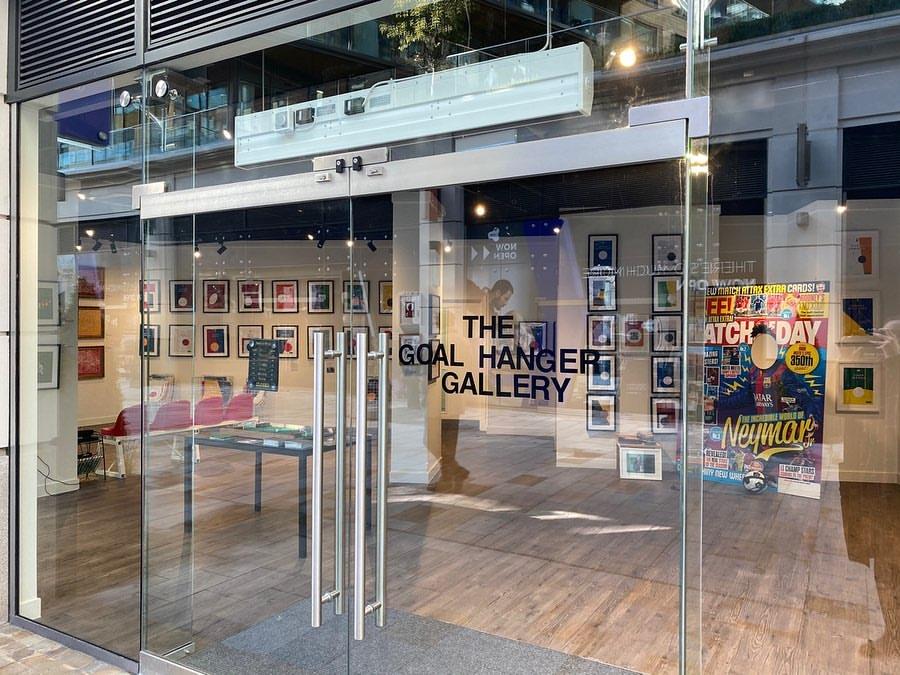 2. How was The Goal Hanger born? How did you start?
The project started off with a design of my own favourite ever goal... Steven Gerrard smashing home a goal from distance against Olympiakos in the Champions League. Then a few other designs followed and before long I had a website full of goal designs. Since then, different types of designs and other sports have been developed to capture moments in sport using the data to inform the designs.
3. What makes The Goal Hanger different? Can you explain your products with details?
The main unique design feature is The Goal Hanger's focus on data. The designs aim to tell the story of each sporting moment and how it played out - this wouldn't be possible without the focus on data.
There is also a tendency for some sports art to be a little childish sometimes. If you are of a certain age, it is probably not socially acceptable to have a life-sized poster of your favourite player on the wall. My aim was to create grown up sports art which you can have on the wall to celebrate your favourite sporting moments without being laughed at.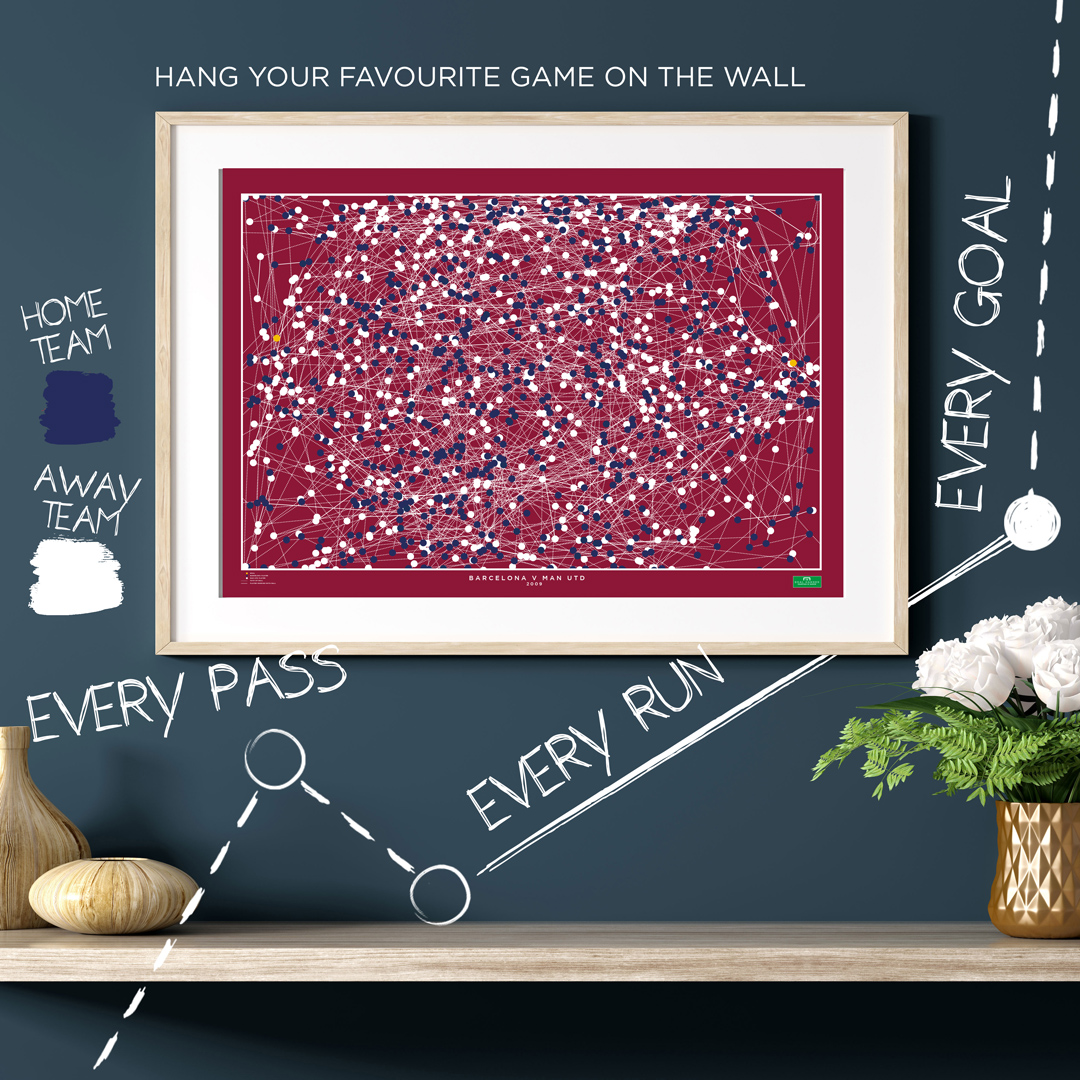 4. What reactions do you get from your clients? Do they love your products?
Sport can be quite divisive, particularly football, and I think this is reflected a little in people's reactions to the products. There is often a period of people trying to work out what the designs actually are and once it clicks their reaction often depends on whether they are a fan of the sport or not! This is sort of the point of the products, to first and foremost be aesthetically pleasing and secondly be sports design. Another common reaction is for people to recount their memories of the moment, where they watched it, who they were with and how it made them feel. It's nice to be able to contribute to people reminiscing about their favourite sporting memories.
5. What are the advantages of The Goal Hanger?
There is an extensive notebook full of future ideas and designs, and I would say that is a major selling point. People can check on the website each month and there is a whole new range of products available. I also think focusing on sport, data and art as the three focal points which all of the products should include has led to a clear vision and creativity. Every effort is made to make the products unique, high-quality and give a personal service to all of our customers - this is even down to the fact you can request any sporting moment ever to be made as a print! So even if someone has scored a goal down the local park, we can turn it into a print.
Our Reviews & Final Comments
The Goal Hanger website is secured with 128Bit SSL.
All customer information is safe and secure. Website follows all best practices.
Customer support answer all of your questions quickly. Fast shipping, their customer support and product quality make them a winner in this market.