Growth Suite's official Shopify application makes your store smarter. Click here to discover.
Saturate is the one of the most exciting new store in Shopify. As Growth Suite team, we contact with Liza to learn more their journey for this great store. You'll learn their amazing story and vision. Before going to our interview questions we firstly thanks a lot to Liza for this great interview.
1. Can you introduce yourself and Saturate?
My name is Liza Cottrell and I am the owner of Saturate. Saturate is a small, one-woman owned jewelry business started during the pandemic, and ran out of my home. I create handmade, small-batch jewelry that is saturated in light and love.
2. How was Saturate born? How did you start?
I attended Studio Jewelers Ltd. in Manhattan and completed a Comprehensive Jewelers Training Program that granted me a certificate and knowledge of jewelry making, repairs, and metal smithing. This program ended early for me due to the pandemic, so I decided to make the best that I could out of the situation. This meant spending my time at home starting my jewelry business from the ground up. I design, market, create, photograph, package, and ship all of my jewelry right from home.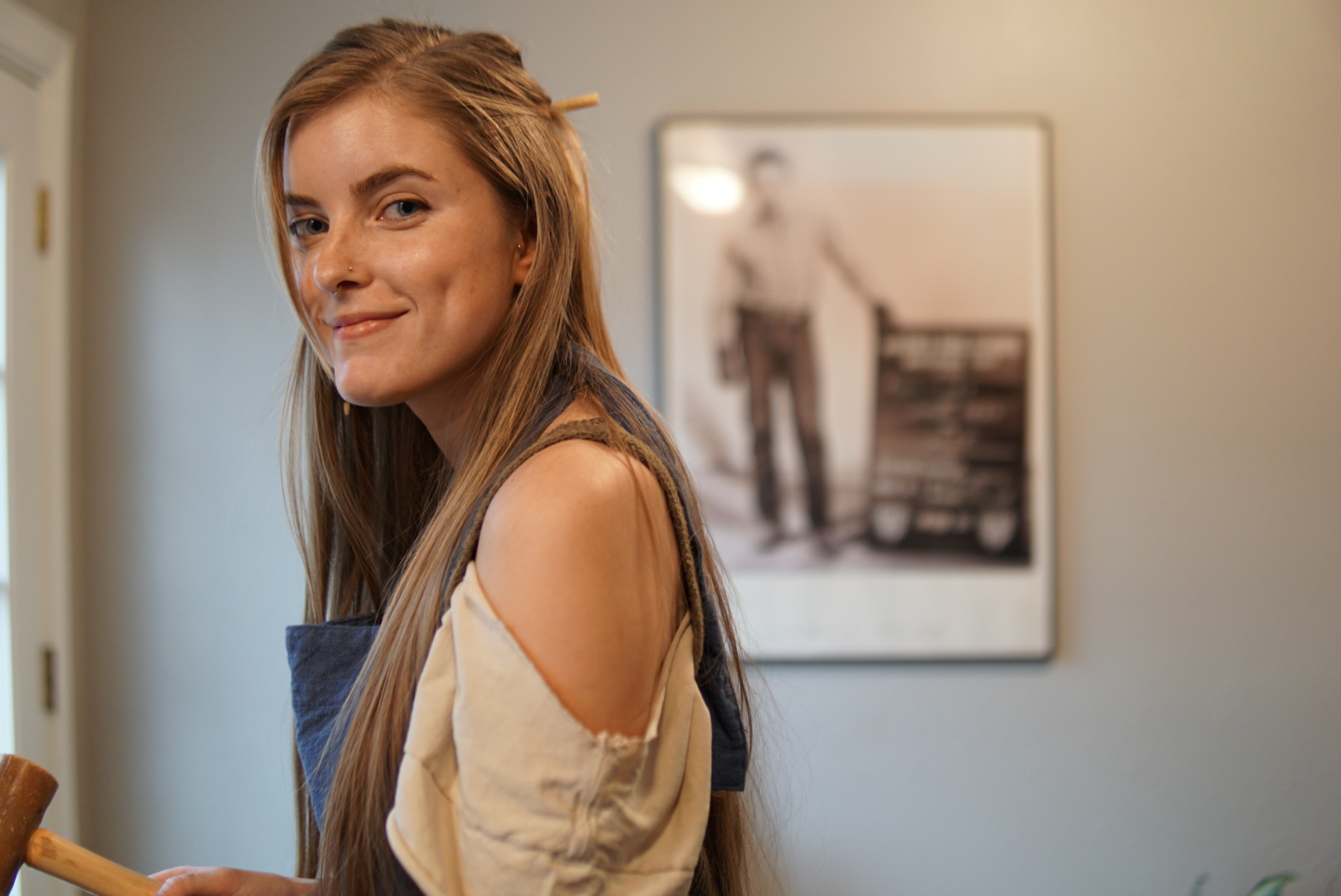 3. What makes Saturate different? Can you explain your products with details?
Each piece of jewelry is hand-crafted, one by one. With no fancy machines or middlemen, I believe each piece gets the individual attention that it deserves, making it uniquely it's own. The rings, bracelets, earrings, and necklaces available through Saturate are made to order, and always expanding. I am currently only working with brass and sterling silver until I have the means to work with higher quality metals. I post a new unique design on Instagram and my website usually once a week. Once an order is made, I spend time at my bench, filing, cutting, soldering, and polishing until the piece comes out to my standards, in which then it is shipped promptly to the customer. What makes this process different is that everything is sustainable and small. Even the packaging is eco-friendly, and always includes a handwritten note addressed to the customer, so they know how much I appreciate the transaction personally.
4. What reactions do you get from your clients? Do they love your products?
Since Saturate is such a new business, most of my customers in the beginning were friends, and friends of friends. From there, it has only grown, and I cannot wait to see where it will be next year! My customers have given me incredible feedback, especially through social media, which I manage all on my own. The feedback I get most often is that Saturate is high quality jewelry for a very reasonable price. It also is helpful for them to receive personal customer service and content rather than going through an emotionless big box store.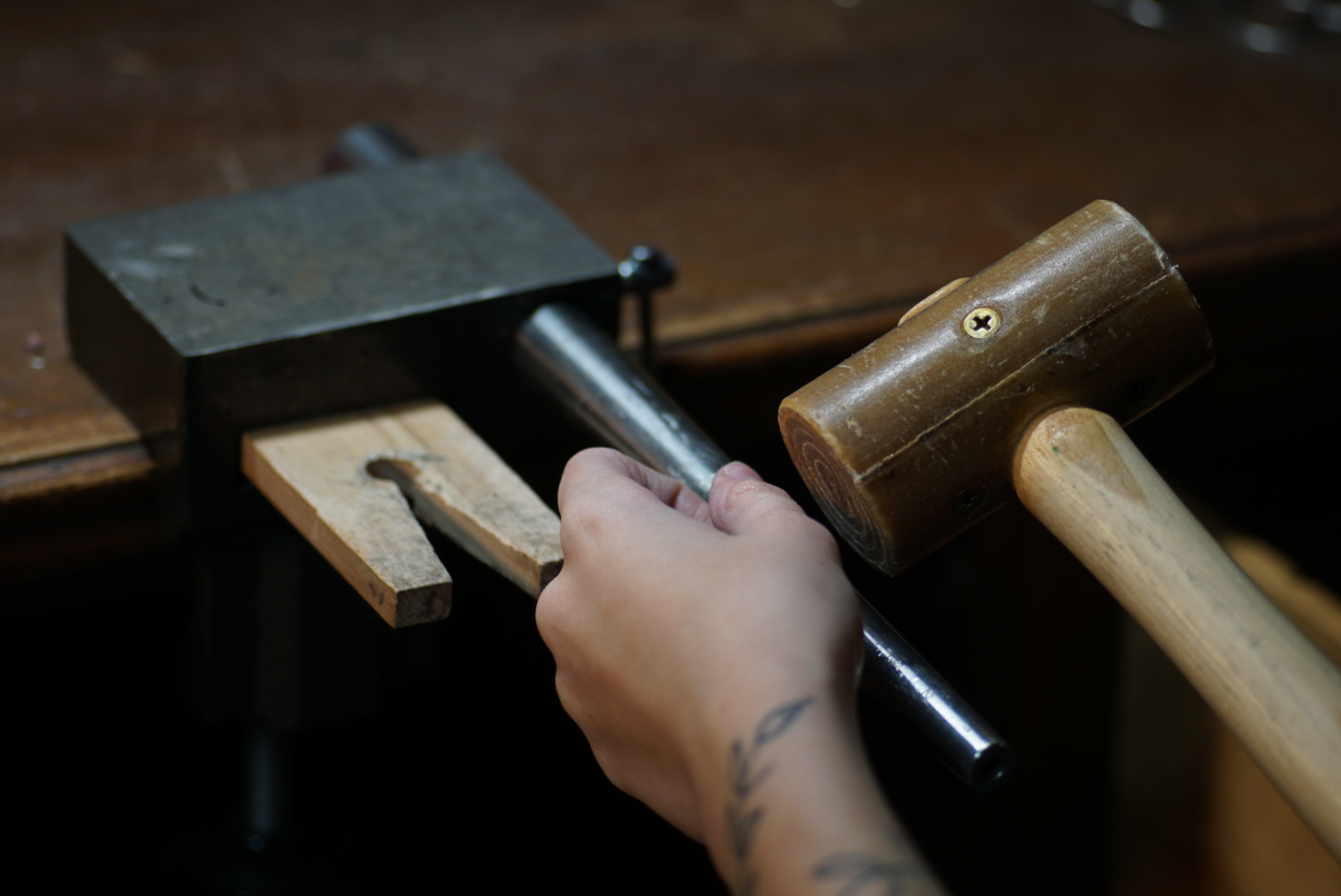 5. What are the advantages of Saturate?
Ordering, leaving feedback, or just sharing on social media has given my customers and followers the opportunity to support a dream. Knowing that your order just made a real person do a happy dance is infinitely more satisfying than ordering from Amazon :) Follow Saturate on Instagram for daily updates, behind the bench stories and videos, and brand new designs available each week! www.instagram.com/shopsaturate
Our Reviews & Final Comments
Saturate website is secured with 128Bit SSL.
All customer information is safe and secure. Website follows all best practices and provide world wide shipping.
Customer support answer all of your questions quickly. Fast and free shipping, their customer support and product quality make them a winner in this market.