Posh Affaires is one of the most exciting new stores in Shopify. At Growth Suite team, we contacted Posh Affaires team to learn more about their journey for this great store. You'll learn their amazing story and vision. Before going to our interview questions we firstly want to thank Posh Affaires for this great interview.
1. Can you introduce yourself and Posh Affaires?
Hi, my name is Delima Andrew. I am the founder of Posh Affaires, home-based fashion business, operated all by myself. At the same time, I am also a home maker, taking care of my 4-year-old son.
2. How was Posh Affaires born? How did you start?
I have always love dressmaking since young. I used to sew dresses for my dolls when I was around 6 years old. Throughout my adolescent years I treated sewing as a hobby. It never crosses my mind at that time that fashion business would be my career.
In 2017, I made the difficult decision to quit my pharmaceutical sales job, to take care of my 7-month-old son, now he is 4 years old. This decision was vital as I was not willing to put him in a child care centre and my elderly mother who had been taking care of him was unable to do the task anymore. When I was a stay-at-home mom, I reconnect with my designing and sewing passion, learning mainly from YouTube. I started by experimenting making dresses for myself, then to some friends of mine who are strong supporters of my passion.
At the beginning, I started selling online via Facebook and a local selling platform but that did not go very well. At the end of 2019, I decided to set up my own website which was launched in March 2020. Since then, it had been an exciting journey for me as an entrepreneur, there are so many things to do and to learn. It was a tough journey for me as I run the business alone and fashion business is extremely competitive. But that doesn't stop me from pursuing my passion, for I truly love what I am doing.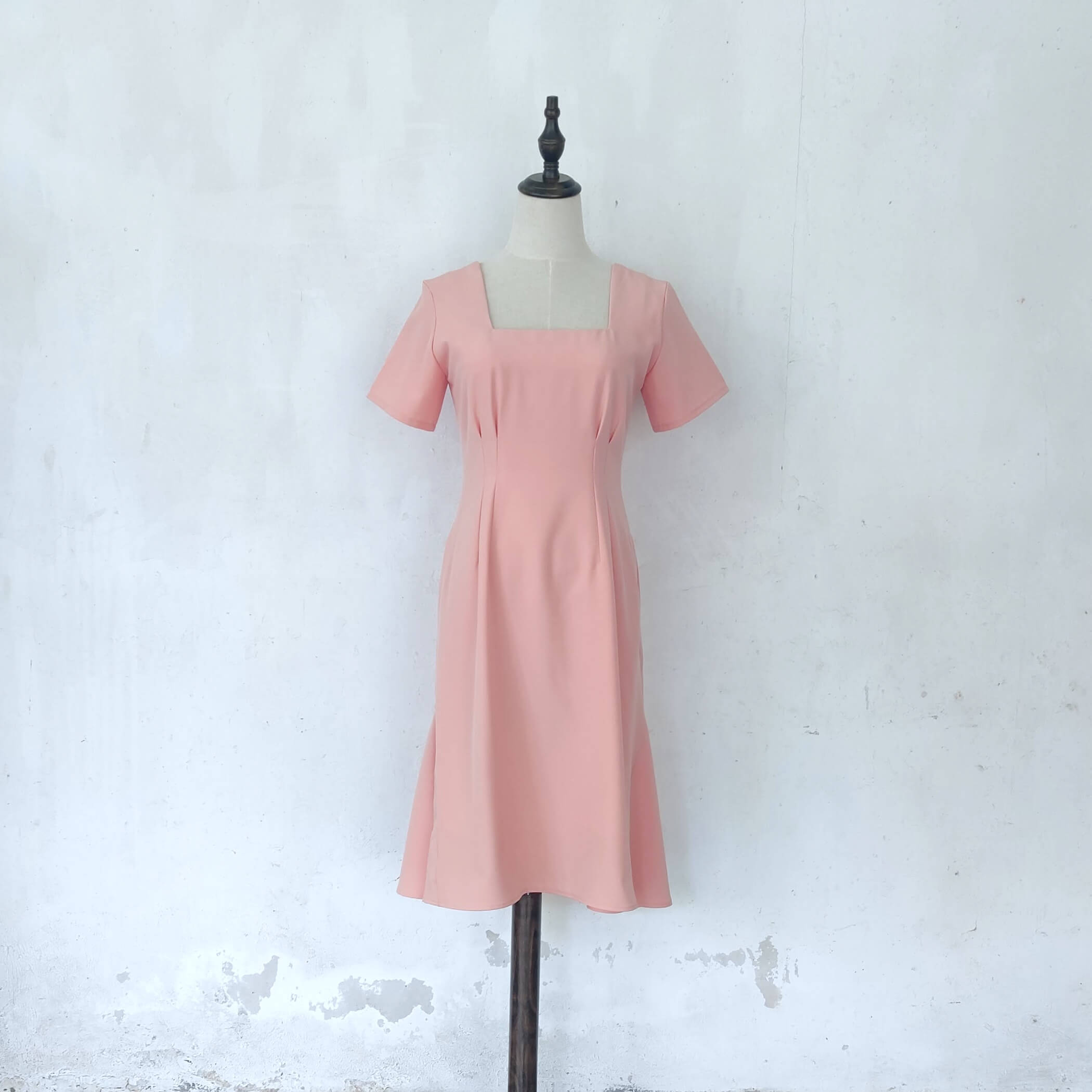 3. What makes Posh Affaires different? Can you explain your products with details?
Posh Affaires clothing are handmade clothing which I personally designed. Since I am a big fan of vintage fashion, especially 50's fashion, so the clothing that I designed and made have some vintage influence to them.
Posh Affaires clothing are thoughtfully made, most clothing would be worn for many occasions, formal and informal, day and night. The clothing made by Posh Affaires has to fulfil 3 things: beautiful, timeless and elegant, clothing you would love to show off time and again. They are also made in very limited quantity, so the chance of you bumping into anyone else wearing the same clothes is slim to none.
Right now, I am focusing on making dresses with pockets and generous side seam allowance (just in case alteration is needed). Recently I made a collection of dresses for ladies with larger busts. There are many other improvements that I would love to introduce to Posh Affaires clothing, so do check out poshaffaires.com once in a while for the latest updates.
4. What reactions do you get from your clients? Do they love your products?
My customers love my dresses. They are always impressed with the workmanship and the attention to details.
5. What are the advantages of Posh Affaires?
As a fashion business owner, being aware of the massive waste generated by fashion industry, especially fast fashion industry, I personally would love to make a difference. For example, the excess fabrics generated will be stored properly for future projects like fabric face masks, hair accessories (coming soon) and etc. I strife to not throw away fabric scraps as one of my efforts to work towards zero waste fashion in order to honour our beautiful planet.
Our Reviews & Final Comments
Posh Affaires website is secured with 128Bit SSL.
All customer information is safe and secure. Website follows all best practices.
Customer support answer all of your questions quickly. Fast shipping, their customer support and product quality make them a winner in this market.