Create Urgency Properly with Growth Suite, Increase Your Sales.
Orrina is one of the Orrina exciting new stores in Shopify. At Growth Suite team, we contacted Orrina team to learn more about their journey for this great store. You'll learn their amazing story and vision. Before going to our interview questions we firstly want to thank Orrina for this great interview.
1. Can you introduce yourself and Orrina?
We, Dr Navaneeth V Ganesh and Aravindan Arunachalam are the Co-founders of ORRINA. We both undertook the ADPT - Advanced Diploma in Panchagavya Therapy, authorised by Bharat Sevak Samaj. We both are Gavyasidha Doctors and have specialised in Panchagavya Ayurveda.
Dr. Navaneeth is Asia's Record Holding Public Speaker and the receiver of an Honorary Doctorate by the University of World Records, London for excellence in Public Speaking. Aravind, a former software engineer has amassed solid knowledge and experience in farming. ORRINA is an Healthcare Ayurvedic Product based firm aimed to provide wellbeing and a sustainable healthy life. Every product we provide is inspired by the three-pronged ideology , Original.Rich.Natural. From responsible sourcing to packaging, every process is designed to seamlessly blend sustainability and ethical practices. Founded in 2018, our pursuit of spreading awareness about the healing powers of Panchagavya Ayurveda along with the ethical treatment of Native Indian Cows drove us to create ORRINA. Our endeavour intersected with our purpose of creating a livelihood that saves Desi Cows from getting slaughtered. We integrated the culture of paying reverence to 'Go Mata' with truly sustainable and beneficial healthcare products for individual wellness. This integration supported and complemented the organic, cruelty-free movement that has positively impacted the buying patterns of conscious consumers.
Panchagavya Ayurveda is?
Combining the five main products obtained from cows: Milk, Ghee, Curd, Gomutra (Cow Urine) and Gobar (Cow Dung) with naturally occurring, nutrient-rich herbs is the foundation of this Vedic tradition. The science of life, Panchagavya Ayurveda has many benefits for modern living. Indian native breeds are blessed with a hump. This addition to the normal structure contains a nerve called the "Surya Ketu Nadi" which absorbs energy from the sun, thereby nourishing the products given by the cow. The aim of Panchagavya Ayurveda is to imbibe these products into everyday living for an enhanced lifestyle.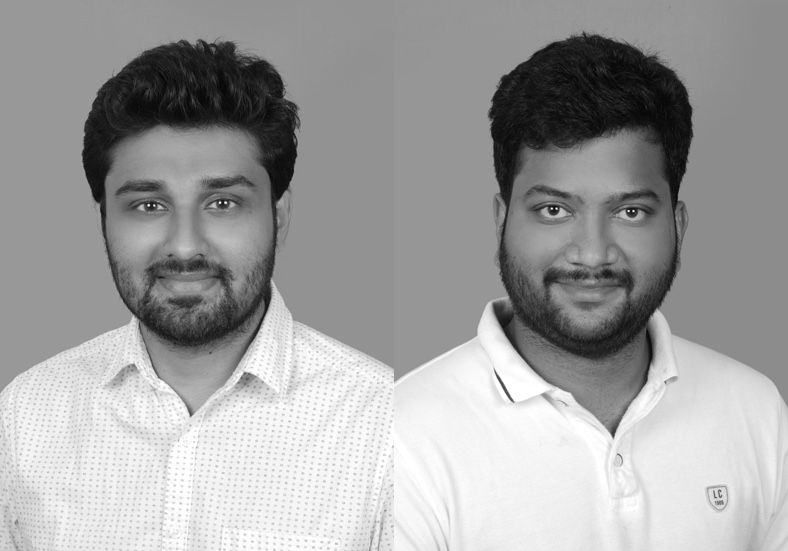 2. How was Orrina born? How did you start?
Our partnership began as classmates in college, and we eventually became inspired by Jallikattu Protest that took the world by storm in 2017.
We researched about Indian Native Cows and their importance in providing nutrition and their holistic health benefits. We travelled across Indian for more than two years to learn about Panchagavya Ayurveda, Organic Farming and the different Indian breeds of cows.
After being enlightened about the abundant health benefits that were rooted in our culture we couldn't help but feel an immediate sense of responsibility towards protecting the ancient knowledge of Panchagavya and delivering sustainable healthcare products that heal the environment.
We felt it is utmost important especially in this era where human health is at jeopardy with the virus and other unknown diseases that's become a part of us. We wanted to bring a change and imbibe our roots thereby providing a healthy and a sustainable life style.
We believe that native Indian cows will be protected well through our model and give them a true purpose to cherish in this modern era.
3. What makes Orrina different? Can you explain your products with details?
Discovered in the Vedas, rooted in India and handcrafted for balancing living, ORRINA shapes every product to highlight the importance of native Indian cows and Panchagavya Ayurveda. We are the only Pachagavya Ayurveda premium brand in India. At ORRINA, we use raw materials that are 100% organic, environment friendly and biodegradable for our packaging. We are proud to place in record of our "Zero Chemical Policy" both in our products and for the maintenance of our production unit. ORRINA's model of 'Giving back' to the community, enhances the standard of living, supports sustainability and establishes the protection of Native Indian Cows. ORRINA started off with 16 Products and now grown to over 90+ products that enhances our lifestyle with everyday products. About Products - Our formulations are unique with additives and preservatives free
Our products ranges include,
Personal Care Category
- Hair care products
- Dental care products
- Body care products
- Body Pain Reliever
- Head Ache Reliever
- Mosquito Repellent
- Gomutra based zero chemical Hand Sanitizer
- Vibuthi (Thiruneer) – Sacred cow dung ash
Health Care Category
- We provide pure and distilled Gomutra Ark as Detox Vedic Shot
- 15 types of herbal Gomutrs Ark and capsules that address health concerns
- Haraday Metabolism Booster for metabolism health
- Panchagavya Wholesome Healer for overall health
- types of Ayurvedic Herbal Ghee – Only brand in india to prove this many types of Ayurvedic Ghee
- Hand Churned A2 Vedic Ghee
- Everyday health drinks based on A2 milk
- Pregnancy and Women's Special A2 milk based drinks
4. What reactions do you get from your clients? Do they love your products?
- Frankly, we never expected positive responses from the market due to the fact that we are selling unorthodox products that are made with cow urine and dung. But to our surprise people did understand the importance and its significance and we were really happy with this fact. Our products being premium in terms of quality and hygiene we gained immense trust of our customers and they love their health getting improved. We are also happy that the awareness towards Panchagvaya Ayurveda and Native Indian cows is being spread across through ORRINA. It does take some time for a customer to realise the magic of these products but once felt they become a part of ORRINA's family. We are growing steadily with increase in our customer base and we are happy about it. Our customer love our free consultation services as it provides better insights about their health and also helps them to pick the right products from us.
5. What are the advantages of Orrina?
- Our cows are pure mountain breeds of Kerala, India
- Cows graze in the forest regions and feed of healthy ayurvedic herbs making our raw materials more powerful and effective
- Pure Traditional Vedic Formulations based on Ayurvedic Principles and crafted by Ayurvedic experts
- 100% handmade
- A part of the revenue is contributed to their community and welfare of the cows.
- Eco-friendly packaging
- Supports sustainability and establishes the protection of the Native Indian Cows, thereby allowing us to stay true to our mission of enhancing lifestyles.
- We use raw materials that are 100% organic, environment friendly and biodegradable for our packaging
- Community development by partnering with tribal who are our care takes of cows
- We follow a "Zero Chemical Policy" both in our products and for the maintenance of our production unit.
- We follow Moral Veganism

Our Reviews & Final Comments
Orrina website is secured with 128Bit SSL.
All customer information is safe and secure. Website follows all best practices and provide world wide shipping.
Customer support answer all of your questions quickly. Fast and free shipping, their customer support and product quality make them a winner in this market.
Our Reviews & Final Comments
Orrina website is secured with 128Bit SSL. All customer information is safe and secure. Customer support answer all of your questions quickly. We believe you'll hear Orrina with great news soon.