Masuka Mask is one of the most exciting new stores in Shopify. At Growth Suite team, we contacted Masuka Mask team to learn more about their journey for this great store. You'll learn their amazing story and vision. Before going to our interview questions we firstly want to thank Masuka Mask for this great interview.
1. Can you introduce yourself and Masuka Mask?
We are Helen van Keulen and Anouk Helmonds, founders of Masuka Mask.
Masuka Mask is the Korean sheet mask destination in the Benelux. We offer a wide range of exclusive Korean sheet masks delivered at your door in a letterbox proof parcel, so no need to stay at home while your moment of 'me-time' will arrive.
We offer a wide range of Korean sheet masks available for each skin type or skin concern and especially for that much needed moment of self-love and relaxation. Whether you are looking for a gift to yourself or to surprise a loved one, Masuka Mask got your back.
2. How was Masuka Mask born? How did you start?
Masuka Mask was founded while traveling through Japan & Seoul. We discovered the exceptional beauty of sheet masks which are used by more than 75% of the Asian population. When we couldn't find sheet masks that met our standards for quality skincare, led us to start Masuka Mask – because we wanted the best South Korean sheet masks accessible for our friends.
3. What makes Masuka Mask different? Can you explain your products with details?
Everything you find at Masuka has been tested and hand selected by our beauty expert team. We only offer the highest quality Korean sheet masks that will give your skin immediately results. Our collection contains the number one Korean skincare brands such as Sulwhasoo, Dr. Jart and Iope.
Our sheet masks are instant beauty boosters that are the perfect addition to your daily beauty routine to calm, hydrate or stimulate your skin or when you need a moment of relaxation. When you have a Masuka Mask, you treat yourself to a 15-minute moment of self-love, a moment of peaceful beauty.
We offer our masks online with an exciting shopping experience and interactive tools where our customers can take our skin test and discover which sheet mask is best for their skin type or skin concern.
At Masuka Mask you can also surprise a loved one with an inspiring personalized beauty gift set by adding a personal message to our luxury sheet mask gift sets to make it even more personal. We offer these personalization tools to create the best experience to our customers.
4. What reactions do you get from your clients? Do they love your products?
We receive many positive reactions from our customers. For some of our customers it is the first time that they get introduced to K-beauty and they are very surprised about the quality, results and price point of our products. We also have customers that are big fan of Korean skincare, they know exactly which products they love and are happy that the number one Korean brands are now finally available in The Benelux.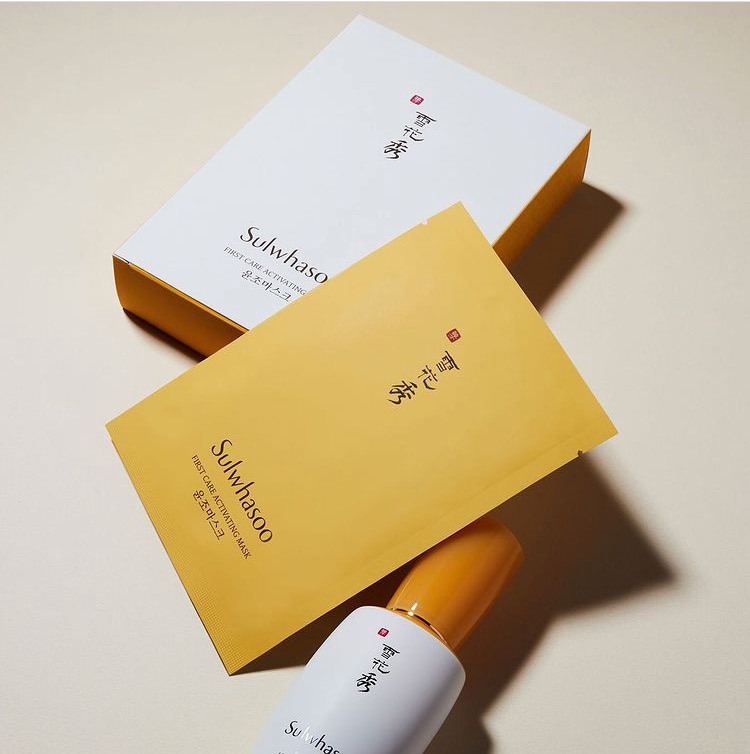 5. What are the advantages of Masuka Mask?
Our collection of face masks and eye masks are the perfect addition to any daily beauty routine and available for every skin type or skin concern. Because the skin sometimes needs a little bit of extra love and care in our busy lives.
Discover more about Masuka Mask and our products: www.masukamask.com
Instagram: @Masuka.Mask
Our Reviews & Final Comments
Masuka Mask website is secured with 128Bit SSL.
All customer information is safe and secure. Website follows all best practices.
Customer support answer all of your questions quickly. Fast shipping, their customer support and product quality make them a winner in this market.