Lyght Wear is one of the most exciting new stores in Shopify. At Growth Suite team, we contacted Lyght Wear team to learn more about their journey for this great store. You'll learn their amazing story and vision. Before going to our interview questions we firstly want to thank Lyght Wear for this great interview.
1. Can you introduce yourself and Lyght Wear?
My name is Dwyght Lyght, I am a 22 year old rugby player, artist and entrepreneur born in Kono, Sierra Leone & raised in Perth, Western Australia. Lyghtwear is an urban clothing brand and movement. We produce our own streetwear (shirts, crewnecks, hoodies,shorts, hats etc.) activewear (gym shorts & singlets) and comfort wear (tracksuits etc). We ALSO do custom designs for local businesses (e.g. Barbershops) and sports teams.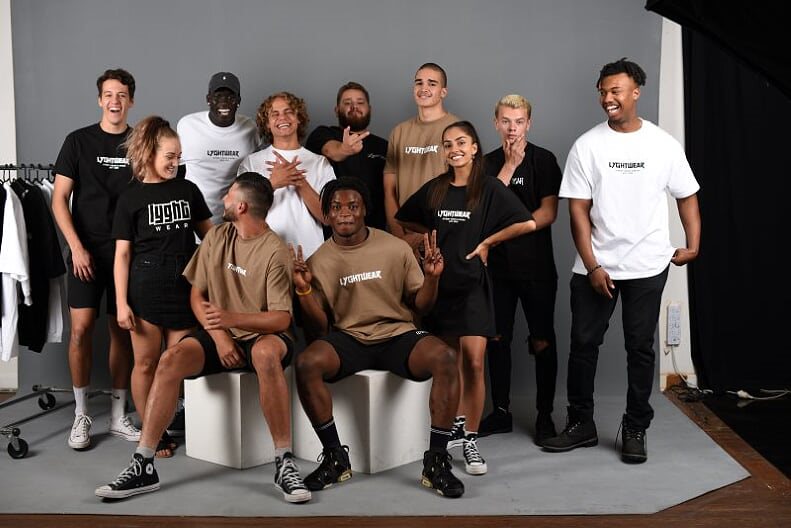 2. How was Lyght Wear born? How did you start?
Lyghtwear was born in 2019 when I was approached by and old friend Logan Russel, who had already been in the industry for a few years and had a vision for a new brand. He told me he liked the ring of my last name LYGHT and had already started conceptualising and making samples for the brand (logo included). I was humbled and blown away. So much so that I told him I was all in! My other high school friend (and Logan's cousin) Patrick Hedlam also joined the team early to brind his digital marketting and tech expertise. We met numerous times towards the end of 2019 to plan and create the brand that we believed epitomised everything we all wanted and invisioned. Something Bold, something daring but Also something extremely relatable. In January of 2020, we Offically Launched . #lyghtwork
3. What makes Lyght Wear different? Can you explain your products with details?
What makes Lyghtwear different is the way we come up with our designs and the way we market it. Our designs are not created in order to fit the mainstream demands of our time, further saturating the market, with basic designs and "current affair baits." No, everything we design is for the comfort of all audience. This includes artists, athletes, business owners and fans of Streetwear both in Perth, and worldwide. Our products are sourced from our various suppliers in Europe, Asia and New South Wales. We do our own printing and packaging in Perth. So all our products are personally handled by us here at Lyghtwear.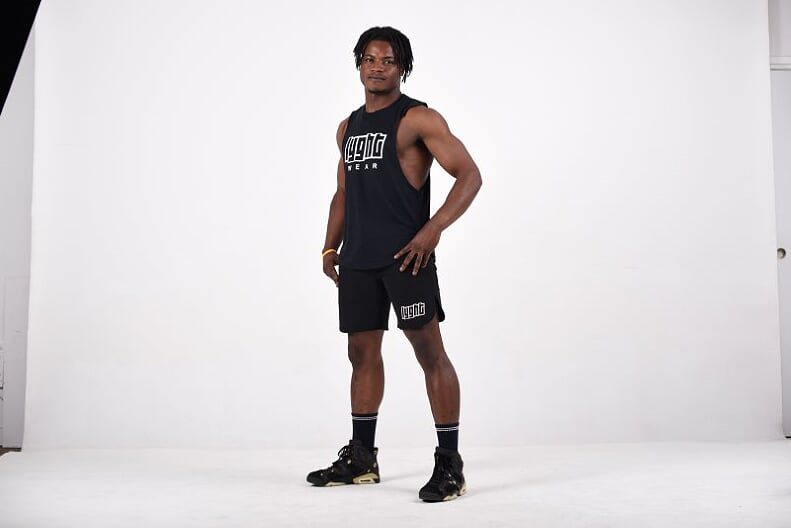 4. What reactions do you get from your clients? Do they love your products?
Our reactions honestly, ever since starting the brand have been nothing but humbling and motivating. We get people from other brands around the country and the world complimenting us on not only our designs but also our vision. And as a startup business, operating in E-Commerce, your greatest compass is the feedback you recieve from the people you cater to. Every time we get a post or story tag, with someone wearing our clothing, we make sure we post them on our story or save it to our "Customers" collection on our page.
5. What are the advantages of Lyght Wear?
The advantages of Lyghtwear (Especially if you are in Perth/Australia) is that you do not have to worry about searching for the best deal, as all our clothing is affordable and of the highest quality. We regularly assess and test out all our material, Organise for ammendments to be made if necessary and provide washing and ironing instructions for our clothes. Another advantage for example, was when the COVID outbreak of 2020 shut down most imports and local clothing stores. We were able to provide hundreds of pieces of stylish, affordable winter clothing to people in Perth and in the Eastern States. But honestly, the BIGGEST advantage of choosing Lyghtwear is the personal experience we have with our city and our customers. Nowhere else will you feel like you're a part of a movement, no matter who you are. We cater for all people and hope one day we will have the pleasure of serving you some Lyght Drip. #Lyghtwork
Our Reviews & Final Comments
Lyght Wear website is secured with 128Bit SSL.
All customer information is safe and secure. Website follows all best practices.
Customer support answer all of your questions quickly. Fast shipping, their customer support and product quality make them a winner in this market.