Ediz is the one of the most exciting new store in Shopify. As Growth Suite team, we contact with Ed Artola to learn more their journey for this great store. You'll learn their amazing story and vision. Before going to our interview questions we firstly thanks a lot to Ed Artola for this great interview.
1. Can you introduce yourself and Ediz?
Ed Artola is my name. EDIZ clothing is dedicated to stoners, gamers and outcasts who are into smoking weed, drinking, making jokes, video games and eating fast food (the type of crowd I grew up with). It's for people looking for funny, random, catchy phrased clothing that their crazy minds cant find anywhere else.
2. How was Ediz born? How did you start?
On a road trip last summer from Winnipeg, MB, Canada (my current home) to my former home, Calgary, AB, when passing the prairie highway my young son saw a roll of hay and said "Hey Look." I told my wife, "Hey ... Pretty Girl, someone should make a shirt saying that but replace 'Hey' with 'Hay.' Also, someone should make shirts of funny and stupid catchphrases. That someone is me!" I called it EDIZ to be stylish instead of 'Eddy's' (my other nickname).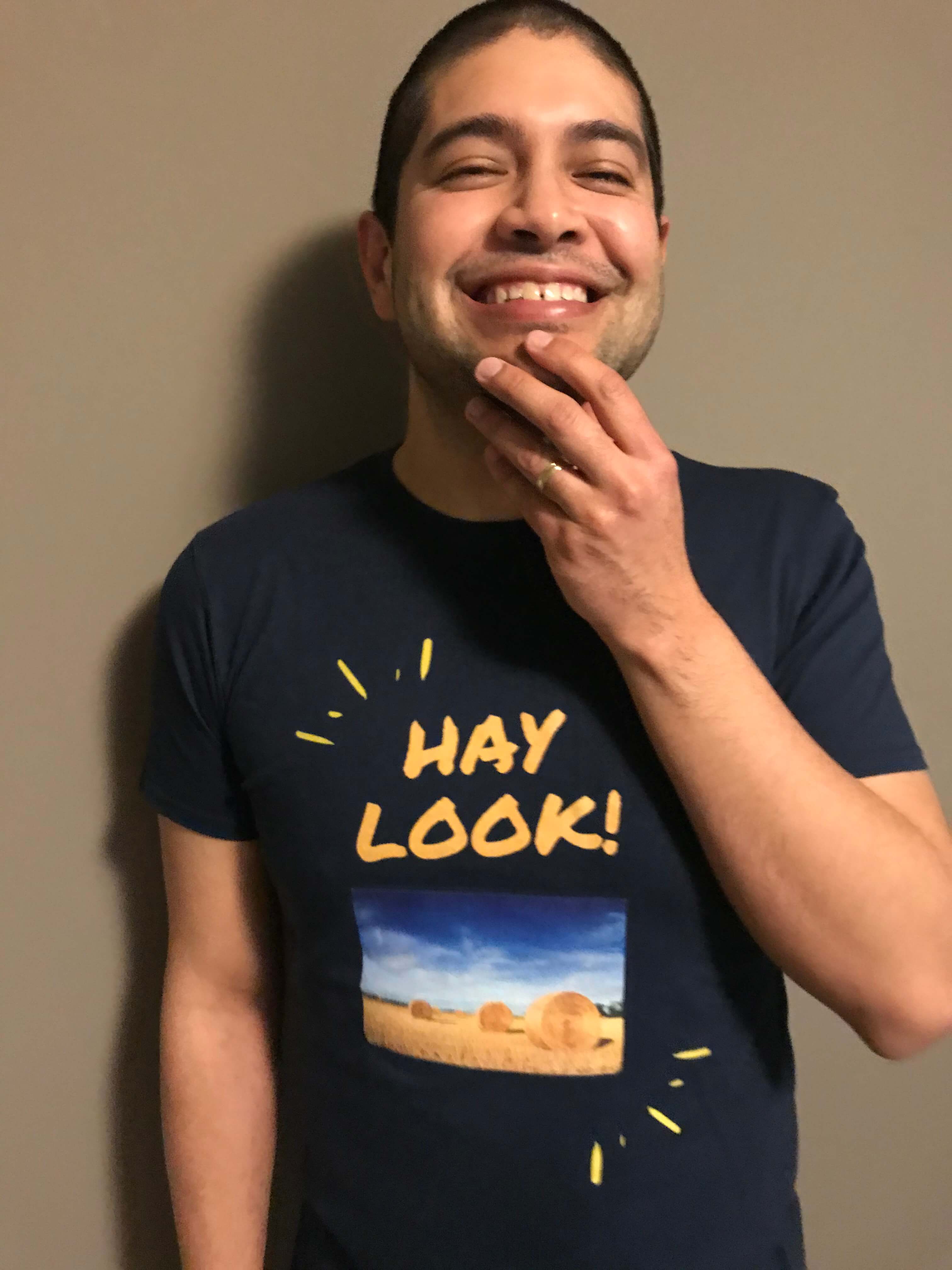 3. What makes Ediz different? Can you explain your products with details?
The randomness of the clothing makes it different. No one I could find created a shirt called 'T-A-S-T' with an ice-cream logo (maybe on Planet Ice-Cream they would). Or the "Allucaneat" shirt for wannabe investors. I got more tricks up my sleeve coming up. Stay tuned!
4. What reactions do you get from your clients? Do they love your products?
Some clients laugh, others like one design but don't get another. People seem to like the 'EDIZ' logo (I call it 'Red Label' cuz the background is red) which is so flattering I can give them a kiss.
5. What are the advantages of Ediz?
When I wear a EDIZ shirt or hoodie I feel like I'm letting loose, just being free. I've also started on custom designs for people who want crazy ass shirts they can't find anywhere else. Check out shopediz.com and you'll never go back to planet earth.
Our Reviews & Final Comments
Ediz website is secured with 128Bit SSL.
All customer information is safe and secure. Website follows all best practices and provide world wide shipping.
Customer support answer all of your questions quickly. Fast and free shipping, their customer support and product quality make them a winner in this market.